READY PRO EBAY LISTING AND SELLING SOFTWARE
The professional management software for your eBay auctions!
If you are a Power seller contact our sales dept. now! Ready Pro is the best solution for selling on eBay.
Ready Pro directly uses the eBay API and it doesn't need any other tool or software for your auctions listing.
Ready Pro is the stock control and e-commerce solution certificated "eBay Compatible Application" that manages your eBay store like no other software can do.
Using Ready Pro, you take advantage of  a professional and unique tool which allows you to:  
List items and pictures in their own categories of your eBay store without any auctions limit
Manage your HTML templates including dynamicTAGS for an automatic filling of the item description sheet
Automatically update prices and quantities (on the basis of your sales on other channels like your e-commerce or your retail shop too)
Automatically remove the auctions of the items not available anymore
Automatically download, encode and create your eBay customers details
Automatically download, encode and create your eBay orders
Configure payments and carriers to be used on eBay platform
Furthermore the Ready Pro eBay certificated tools are perfectly integrated with all the software other features. In that way you'll be able to accelerate all the logistic processes and all the sales and after-sales procedures. From your invoicing to your accounting , from your stock management to your e-commerce up to dating and so much more.
Ready Pro is not a simple eBay listing software or a generic eBay auctions managemt software, but a complete inventory management software with all the necessary features in order to run your business.
For the time being, Ready Pro manages autions listing on the eBay sites of the following countries: Italy, USA, United Kingdom, Austria, Australia, Belgium (both French and German), France, Germany, Netherlands, Spain, Switzerland and Eire.
READY PRO AMAZON LISTING AND SELLING SOFTWARE
The professional solution that manages sales on Amazon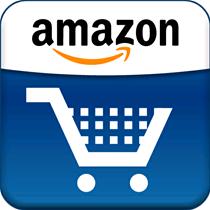 READY PRO is the professional management software that communicates directly with the AMAZON Seller Central.

Communication between READY PRO and AMAZON happens bidirectionally allowing the updating of prices, the updating of the quantities in stock. READY PRO automatically downloads orders and customers details.
The data exchange between READY PRO and AMAZON is via API and therefore the merchant doesn't need to perform any manual job (for example import / export CSV files).
The synchronization procedures are performed either manually or automatically in order to keep prices and quantities updated both in your stock (or supplier dropshipping warehouses) and in your online sales channels (Amazon but also eBay, e-commerce and other marketplaces.)